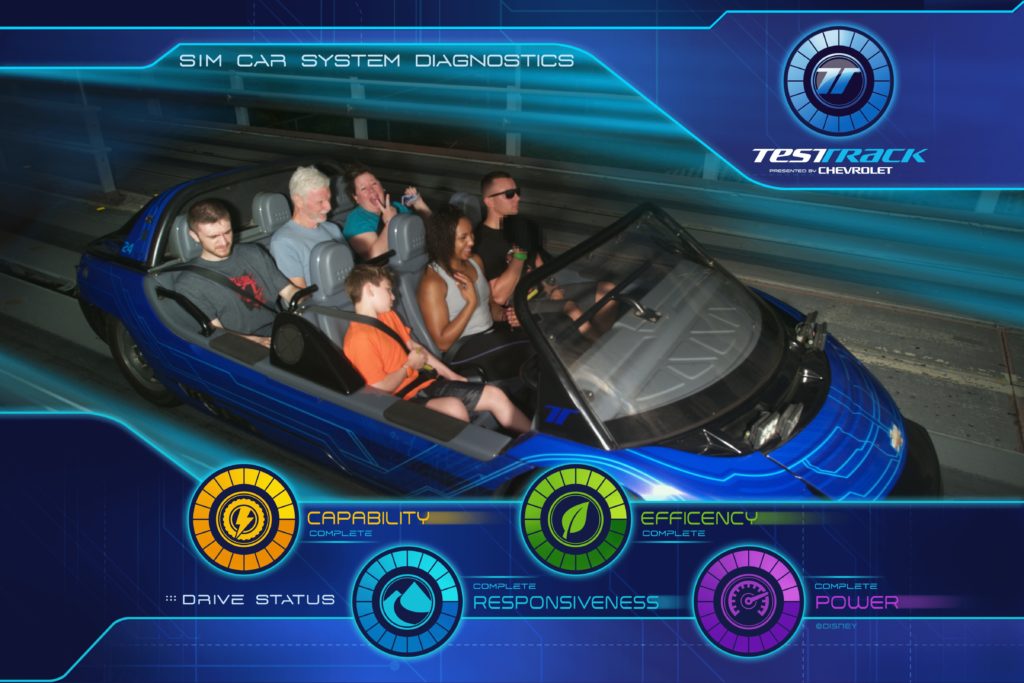 FastPass+ was introduced at Walt Disney World in 2014. It allows park guests to schedule FastPasses up to 60 days in advance of their arrival date. Booking starts at 7am EST on the 60th day from your check-in date. There is no additional fee for this convenience. It is free with the purchase of your park tickets.
For park guests staying in a Disney resort, you are able to book up to 3 FastPasses per day per park 60 days in advance of your arrival date.
For park guests not staying in a Disney resort, you are able to book up to 3 FastPasses per day per park 30 days in advance of your arrival date.
You can either call Disney (407-939-5277) to schedule your FastPasses (FP's) or you can book them through My Disney Experience (recommended) on your computer or mobile device. If anyone in your party has a smartphone, I recommend they sign up for My Disney Experience (MDE) as well. MDE accounts can be connected where everyone can change FP's or book new FP's for individuals or everyone while in the park. Once the previously scheduled FP's have been used, you are able to book one FP at a time on your phone or at any FastPass+ kiosk located throughout the parks. As of right now, scheduling 3 FP's in more than 1 park is not allowed. It's best to schedule your desired FP's at the first park you will be going to on any particular day and then add one FP at a time after those have been used.
Tip: Take a look at the wait times when you get to your attraction before walking through the FP line. Example: If you scheduled a FP for 9:15am at Pirates of the Caribbean, but their standby line says it is a 5-20 minute wait, do not walk through the FP line (it is the line where your MagicBand gets scanned). Go to the standby line (MagicBand does not get scanned), because 5-20 minutes is not a long wait. Then, while waiting in the standby line, change the FP on your smartphone of Pirates of the Caribbean for a different ride in the same park!
All FastPasses are valid for 1 hour. One FP can be booked per hour (not necessarily on the hour). Example: If you book a FP for 10:15am, your next FP must end before 10:15 or start after 11:15am.
When booking your FastPasses on MDE, a list of qualifying attractions will appear. There are 3 parks that have ride tiers. You are allowed to choose one ride in Tier 1 and then two rides in Tier 2 at Hollywood Studios and Epcot. As new rides/attractions are created, the list will change.
While all attractions/rides are popular, there are some that I highly recommend you get a FP for if you plan on going on those particular rides. What you choose depends on your interests for your entire vacation party. You may opt to get FP's to meet and greet characters and not want to go on thrill rides. For details of each ride, visit Disney's page by clicking here.
Attractions with ** on the list below denotes popular ride and recommend to schedule a FastPass in advance. As I said above, all the attractions in tier 1 cannot be scheduled a FP in advance.
Here are some ideas:
Visit same park more than 1 day. Choose a different ride from Tier 1 on the 2nd or 3rd day. Example: Monday-choose Soarin', Tuesday- choose Test Track, Friday-choose Frozen Ever After.
Plan on going directly to a Tier 1 ride (without FP) as soon as the park opens. Example: Schedule FP for Frozen Ever After and go directly to Test Track and wait in standby line as soon as Epcot opens. Once all 3 FP's have been used, use your phone to schedule FP for Soarin'.
Try to book a FP for that favorite ride in Tier 1 after the first 3 FP's have been used. Example: Schedule FP for Frozen Ever After and two others in Tier 2. Once all 3 FP's are used, use your phone to get a FP for Test Track. Once that FP is used, use your phone to get a FP for Soarin'.
Try to book a FP at the park you will be eating dinner at after you have used all other scheduled FP's in the other parks. Example: If you are at the Magic Kingdom all day and you have now used all scheduled FP's and plan on eating dinner at Epcot, use your phone to schedule a FP for whatever ride you did not get a FP for in Tier 1 on the day you are going to Epcot.
Click here for more tips on "How To Ride The Most Attractions With As Little Wait As Possible".
Epcot
Tier 1–Choose one
Epcot Forever (Last show 9/28/2021)
Harmonious (Begins 10/1/2021)
Soarin'**
Test Track**
Frozen Ever After**
Tier 2–Choose two
Living with the Land
Journey Into Imagination with Figment
Mission: SPACE**
Spaceship Earth**
The Seas with Nemo & Friends**
Turtle Talk with Crush
Disney and Pixar Short Film Festival
Hollywood Studios
Star Wars: Rise of the Resistance
Follow the instructions below:
(**New process for morning only as of 11/3/2020. See below.)
Entire vacation party enter Hollywood Studios Theme Park
Go on smart phone and open My Disney Experience
Open the Star Wars: Galaxy's Edge section.
Go to "Star Wars: Rise of the Resistance – Access by Boarding Group."
Click on "Find Out More."
Click on "Join Boarding Group". (If it is grayed out, this means that there are no more boarding groups available for this day.)
Select party members who will go on the attraction with you.
Click confirm.
If you do not have a smart phone, see the Guest Experience Team at the front of Hollywood Studios and they can assign you to a boarding group.
Once your virtual queue boarding group is called, you will have up to two hours to enter the lines for both attractions.

To enter, you simply walk up to Star Wars: Rise of the Resistance attraction. Cast Members with iPads will scan your MagicBand or linked park ticket.
**As of November 3, 2020:
Guests with a valid ticket or annual pass and a Disney Park Pass reservation for Disney's Hollywood Studios will be able to access the virtual queue system and check for an available boarding group starting at 7 a.m. on the day of their park reservation. This can be done before you leave your Disney resort hotel, or wherever else nearby you might be at that time.
Just as we do today, the virtual queue will reopen daily at 2 p.m. for anyone who wasn't already able to join a boarding group earlier in the day. Note: Guests must be inside Disney's Hollywood Studios to access this second virtual queue opportunity, and access to a boarding group is subject to availability and not guaranteed.
Continue with numbers 2 through 8 of the directions above.
For more details, click here to view on Disney Parks Blog.
Rider Switch and DAS Pass
Cast members will scan MagicBands first to confirm your boarding group. Then the process for Rider Switch and DAS Pass will resume as normal from that point.
I recommend enabling push notifications on your mobile device for the My Disney Experience app so you will be notified when it is time to enter the queue for Star Wars: Rise of the Resistance. If you do not enable notifications, you will need to constantly refresh or check the "My Status" screen in the My Disney Experience app or digital signage in the park to see when you are able to go.
Tier 1–Choose one
Slinky Dog Dash**
Millennium Falcon: Smugglers Run**
Mickey & Minnie's Runaway Railway (Beginning March 4, 2020)**
Tier 2–Choose two
Alien Swirling Saucers**
Toy Story Mania!**
Rock 'n' Roller Coaster Starring Aerosmith**
The Twilight Zone Tower of Terror**
Fantasmic!
Beauty and the Beast-Live on Stage
Disney Jr.-Live on Stage
For the First Time in Forever: A Frozen Sing-Along Celebration
Indiana Jones Epic Stunt Spectacular
Muppet*Vision 3D
Star Tours–The Adventures Continue**
Voyage of the Little Mermaid
Animal Kingdom
Tier 1–Choose 1
Avatar Flight of Passage**
Na'vi River of Journey
Tier 2–Choose 2
Expedition Everest–Legend of the Forbidden Mountain**
Kali River Rapids**
Kilimanjaro Safaris**
DINOSAUR**
Festival of the Lion King
Finding Nemo–The Musical
It's Tough to be a Bug!
Meet Favorite Disney Pals at Adventurers Outpost
Primeval Whirl
Rivers of Light
Magic Kingdom
No Tiers–Choose up to three
Pirates of the Caribbean**
Jungle Cruise
The Magic Carpets of Aladdin
The Many Adventures of Winnie the Pooh
Mickey's PhilharMagic
Splash Mountain**
Big Thunder Mountain Railroad**
Haunted Mansion**
Tomorrowland Speedway**
Under the Sea–Journey of the Little Mermaid
Seven Dwarfs Mine Train**
Peter Pan's Flight**
The Barnstormer
Mad Tea Party
Dumbo The Flying Elephant
Buzz Lightyear's Space Ranger Spin**
"it's a small world"**
Space Mountain**
Monster's, Inc. Laugh Floor
Enchanted Tales with Belle
Meet Ariel at Her Grotto
Meet Cinderella and Elena at Princess Fairytale Hall
Meet Mickey Mouse at Town Square Theater**
Meet Tinker Bell at Town Square Theater