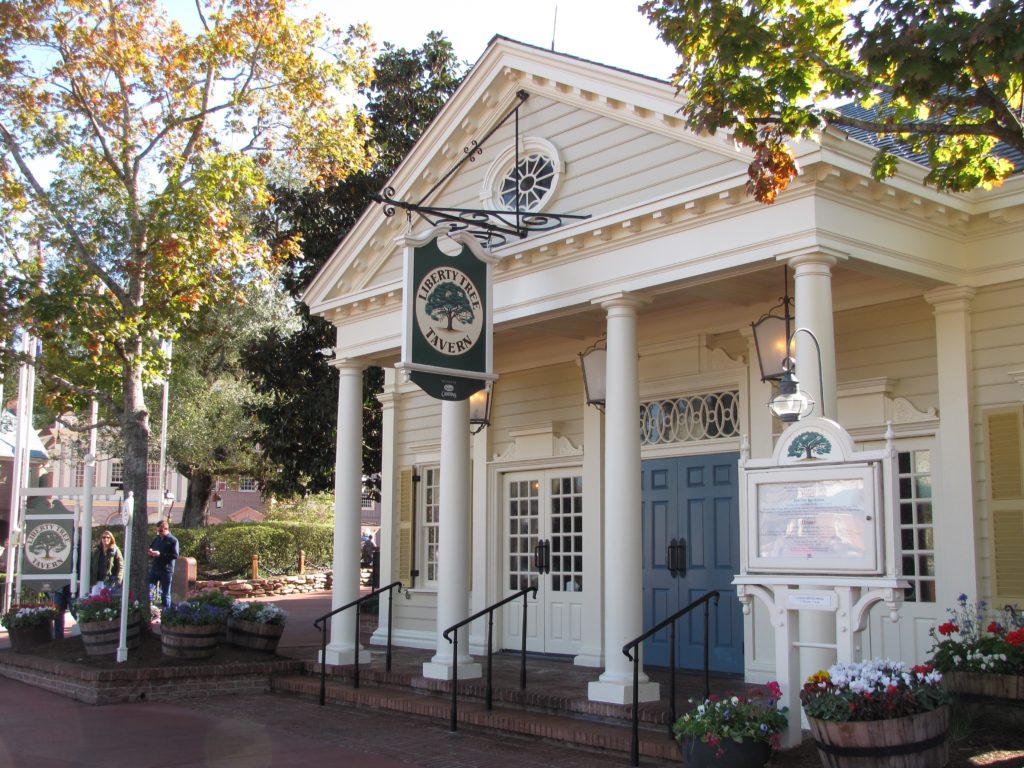 When people plan their Walt Disney World vacations during Thanksgiving week, the hunt is on for the best place to eat Thanksgiving dinner on Thanksgiving day.
Most avid Walt Disney World guests would point you to Liberty Tree Tavern. It is the best restaurant where you can get the best Thanksgiving meal year round. I discovered that some guests prefer other restaurants or need other ideas, because they cannot get a reservation at Liberty Tree Tavern. A poll was conducted in our Facebook group, All Access Disney Group, to get as many ideas as possible to help you plan.
It is important to remember that while these restaurants were added to the poll by members, it does not mean these restaurants serve a "traditional" turkey feast. Many restaurants have been changing over the years. Many have been offering a traditional meal on Thanksgiving only. The only consistent restaurant with a traditional turkey feast every year (and year round) is Liberty Tree Tavern. Liberty Tree Tavern, of course, came in at #1 for the best restaurant for Thanksgiving. All of the other restaurants did not come close to the overwhelming response for Liberty Tree Tavern, which received 85% of the votes.
Best Ranked Thanksgiving Restaurants
Liberty Tree Tavern
The Diamond Horseshoe
Garden Grill
Hoop-Dee-Doo Musical Revue
Crystal Palace
50's Prime Time Cafe
Whispering Canyon Cafe
Hollywood & Vine
Knowing which restaurants will serve a traditional Thanksgiving dinner far in advance is not always known. The only restaurant that is guaranteed to have the feast is Liberty Tree Tavern. If you do not care about having the usual Thanksgiving food, choose a restaurant you would not normally dine at due to the higher expense. Choose one that does not have a dress code, is in high demand, etc., in an effort to make your Thanksgiving day meal more special.
I am sure there are many other restaurants that "may" offer a turkey feast. It would be advantageous to look around when it gets closer to Thanksgiving for other options, but it is imperative to book your reservation at Liberty Tree Tavern as early as possible. You can always cancel that reservation later if you choose to go some place else.
On a personal note, the food at Liberty Tree Tavern is FANTASTIC! I do not like potatoes or green beans, but I liked theirs. My family and I dined there on Thanksgiving day in 2015. We liked the food so much that we have dined there almost every trip since then. Save room for dessert. DELICIOUS!! I, highly, recommend Liberty Tree Tavern whether it is on Thanksgiving day or any other day of the year.