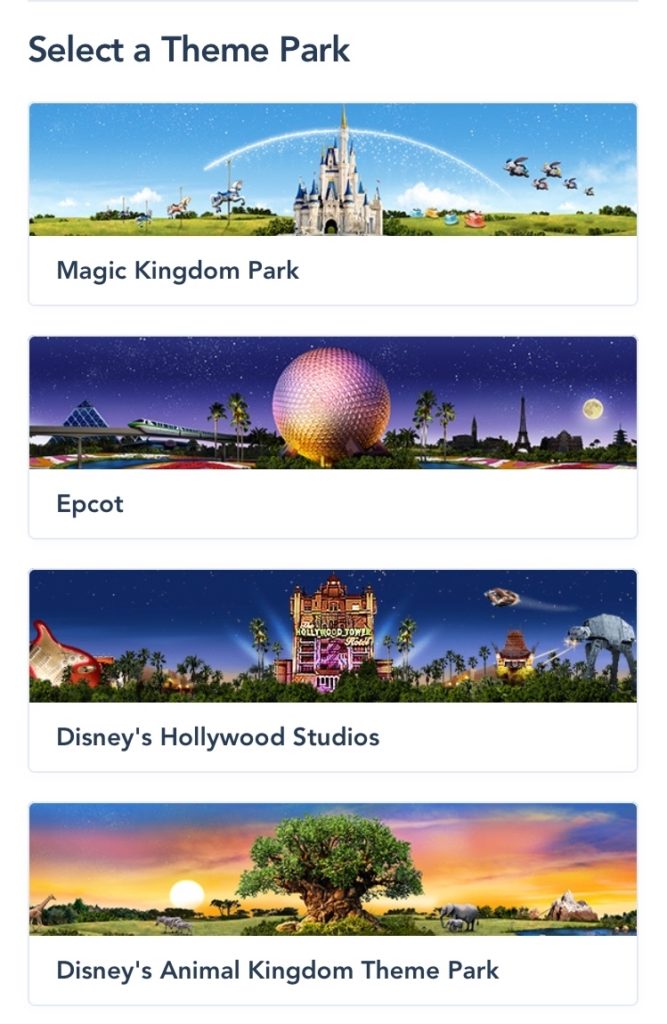 Walt Disney World introduced the Disney Genie Service, but if you want Disney Genie+ (Lightening Lane replaces FastPasses), it will cost you. This allows you to select the next available time to arrive at a variety of attractions and use the "Lightning Lane" entrance. You can make one selection at a time throughout the day.
There are other options, as well. For more details, click here. For this article, we used the Disney Genie+ in portions of the information as an option. Lightning Lane selections are made on the same day of your visit. They can be used across multiple theme parks during that one day and is great for those who love the Park Hopper option.
Early Theme Park Entry/Park Opening
First and foremost, it is always best to be at all of the theme parks when they open. It is, generally, the slowest part of the day. You may not think so when you see the crowd waiting to get in, but it really is. Those crowds are a few hundred people. The parks hold thousands of people. If at all possible, take advantage of the Early Theme Park Entry (ETPE). ETPE is extra time for Disney resort guests. Click here for more information about ETPE.
It is important to keep in mind that not all resort guests get up early. Many will sleep in a little later. Especially if they have young children. Even a 1/2 hour makes a huge difference.
Animal Kingdom
Be prepared to bounce around for the first hour or so. If you want to ride as much as you can, simply go in the morning and go to Expedition Everest, Dinosaur and Kilimanjaro Safari first. Go to Kali River Rapids, too, if you do not mind getting wet in the morning. Then, backtrack and take your time going around the park and do everything else. It is your best way to ride all of those attractions without long lines before everyone is leaving Pandora to explore the rest of the park.
Tip: I have seen 10 minute wait times at Expedition Everest a couple hours before the park is expected to close. I once rode it 4 times. It appears many are leaving the park for other parks even though there are night time activities at Animal Kingdom. Pandora will still have lengthy lines at both attractions, but the other attractions have significantly lower times in the late evening. Of course, that could change or be different during other times of the year, but this is my experience, so far.
Personal Experience/Idea
Here is a particular scenario where Disney's previously named perk, Extra Magic Hours (EMH), paid off for me that you could benefit from as well.
I decided to try to get on that attraction when Animal Kingdom Park opened. My best bet was to try on a day when there were EMH. Buses are supposed to begin running 45 minutes before the parks open. Animal Kingdom Park was supposed to open at 9am to the general public and 8am Extra Magic Hours for Disney resort guests. I was at the Grand Floridian and my bus did not arrive until 7:25. I was already thinking that there is no way I will get on Flight of Passage with less than an hour wait, but now the bus is late?
Once I get to the park, I saw no lines anywhere. It was 7:50am and no one was at security or the MagicBand scanners. They had already let everyone in. They do have a verification point to ensure you are staying on property before you can enter the rest of the park, but it is after scanning your MagicBand to enter the park. I still headed towards Flight of Passage even though I was not optimistic I would be going on the attraction.
As I got closer, there were quite a few cast members directing people where to go. The cast members start the line for Flight of Passage outside and not inside, because, technically, the attractions are not open, yet. The My Disney Experience app said there was a 60 minute wait. When I saw the line with cast members off to the side guiding people, I knew it could not be an hour. I inquired. The cast member said they open the gates earlier for people to get in line in an effort to avoid running, pushing, injuries, etc.
They do not really know how long the wait will be in the morning, because the ride has not opened, yet. They give an estimate on the app based on previous days wait times. It appeared to be a long line, but I knew it was a drop in the bucket compared to what it could be.
I got in line and the line immediately started to move through the park and into the queue. From the moment I got in line to the moment I got off Flight of Passage, it was 15 minutes total. I then walked on Na'vi. No lines. No wait. As I walked out of Na'vi and was making my way to Africa, it looked like a dinosaur was chasing hundreds of people. Disney let non-Disney resort guests in 15 minutes early. I, literally, had to use evasive maneuvers to avoid being trampled and injured. Thankfully, I was leaving Pandora.
Obviously, it was not 60 minutes. It was 15 minutes total. Take advantage of Early Theme Park Entry if staying in a Disney resort or a good neighbor hotel! Click here for details. Once again, take advantage of those sleeping in or not quite arriving as early as everyone else. Minutes on an earlier bus ride can make a world of a difference.
Magic Kingdom
Historically, I booked FastPasses for Pirates of the Caribbean (POC) and 2 other difficult FastPass attractions. Then, I started to the left of the park, because most people go to the right of the park or straight across. We start with Jungle Cruise and then go to POC. If the standby line is less than 15 minutes, I did not use my FP.
Now that FP's have been retired, I will continue to start on the same side of the park whether I buy the Genie+ service or not. I would be more inclined to use the service as the morning goes by and the park becomes more crowded. As long as you start to the left of the park, the attractions that you would most benefit with the Genie+ service are Big Thunder Mountain, 7 Dwarfs Mine Train, Peter Pan, Adventures with Winnie The Pooh, Space Mountain and Buzz Lightyear's Space Ranger Spin.
Personal Experience/Idea
Another recent experience was when I attempted to make a mad dash to 7 Dwarfs Mine Train first (not during EMH). I was not optimistic. I watched the opening show and made my way to that attraction once they dropped the rope. As I walked to get to the end of the line, it just kept going and going. There was no way that was going to be a short wait so I decided to skip it.
This will be something I try, again, when I am there during Early Theme Park Entry. So, I did an abrupt turn and was able to walk on Peter Pan and The Many Adventures of Winnie the Pooh with no wait. As I started to make my way to the Haunted Mansion, I walked by, what appeared to be closed, "it's a small world".
There was a cast member standing there with no guest in sight. No lines. No one walking or riding. I said "Oh, it's down?" She said, "no, go right in!" I rode the boat all by myself. Literally, no one there. I then proceeded to walk into Haunted Mansion with no lines. I had already gone on 5 attractions in one hour.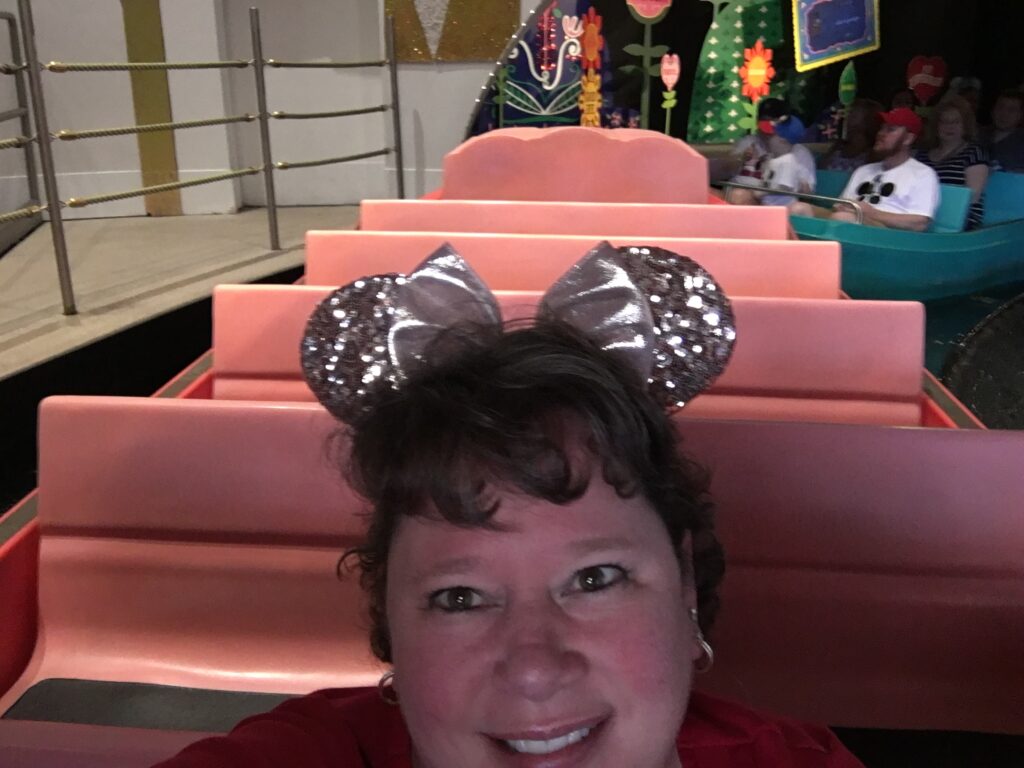 Epcot
If you have not been on Frozen Ever After, this is the attraction you would want to use Disney Genie+. If you decide not to buy the service, arrive as soon as it opens or check for wait times throughout the day. I have seen people head directly to Frozen as soon as the park opens, because the World Showcase is, technically, not open, yet.
Many will go to Test Track and Soarin' first. I choose the attraction that is most important to me and go there first. Also, if you don't mind riding without your vacation party, Test Track has single rider line. You can go to Soarin' first and then Test Track.
Once again, ETPE would be best or be at Epcot before it opens so you can get through security and the ticket lines quick enough to go to those popular attractions during shorter wait times as many are sleeping in.
Hollywood Studios
Star Wars attractions and Toy Story attractions are the most popular. Choose the ones that are most important to you to go to first in the morning. If you buy the Disney Genie+, go to Star Wars or Toy Story attractions first. Once again, many people sleep in. Mornings are always best. Like I said in Animal Kingdom, maybe prepare to bounce around to hit the highlighted attractions and then backtrack to see more of the other stuff later.
I plan for the worst and hope for the best. Keep in mind that this is my experience over the last several visits. It is not a guarantee. I pass these on as ideas that may work for you.