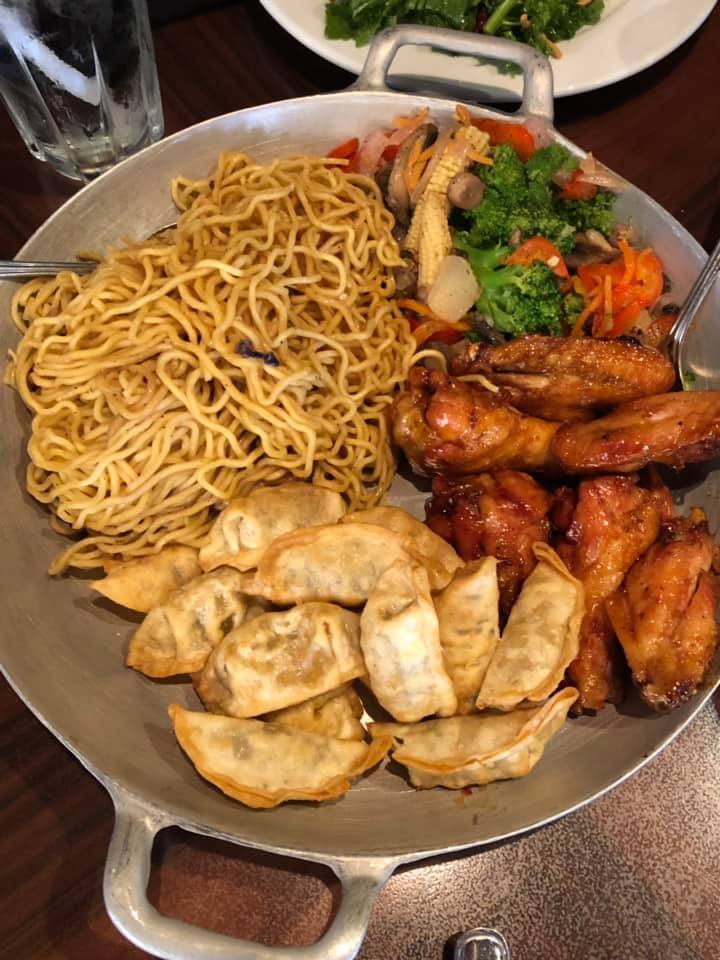 If you do not care where you eat, do not want to be on any schedule, have plenty of time to wait on standby for a table service meal or you plan on eating at all quick service restaurants, then you do not need any of these tips. You do not need dining reservations. If you are like me and want to have at least one scheduled meal per day or for your stay at the popular Walt Disney World restaurants without taking up too much valuable time on standby, then these tips are beneficial to your planning.
**Booking 180 days in advance has been temporarily suspended. You are able to book 60 days in advance for dining.
Book your stay: Ultimately, the best thing to do is schedule your trip more than 180 days out from check-in date. As long as you are staying in a Walt Disney World resort, this allows you to book 10 days of reservations on the 180th day from your check-in date. Example: Your check-in date is December 1st and check-out date is December 8th; your 180th day from check-in for 12/1 is June 4th. You can call 407-WDW-DINE at 7am or go online at 6am and schedule dining for your entire stay from 12/1 through 12/8 even though 12/2-12/8 is more than 180 days out from check-in date. This is due to your first date (12/1) is the 180th day from check-in date and you are booking no more than 9 additional days. If you booked your vacation within 180 days of your check-in date, immediately go to the dining reservation page and start grabbing what you want. Just be prepared that you may have to settle for times you do not want, because what you want is what everyone else wants also and, most likely, have already been taken. It is tough to find the reservation you want when you are allowed 180 days! It is crazy!
Special Note: Make sure you either have the Park Hopper option on your tickets, reserve restaurants that do not require a theme park ticket to get to or coordinate reservations on the same day you plan to go to that park.
My Disney Experience Account: Make sure your My Disney Experience account is up and running completely. Here are the most important items to make sure you have completed prior to 6am on your 180th day in order to grab the reservation you want as soon as you lay eyes on it before it is grabbed by someone else: All people traveling and/or dining with you are listed on your friends list, Resort is linked (if staying at WDW resort) and credit card loaded. Even if MDE shows you are logged in, sign out and sign back in, again, because the system times-out without you knowing. Those precious seconds mean everything when reserving the most coveted restaurant reservations. (Something I learned by experience.) Click here for detailed instructions on how to set up a My Disney Experience account.
Final List and Prioritize: Have your list ready of what restaurants on which days and times and then label them from most important to least important. It is important for yourself or for the person you call at WDW to grab the most important reservations first in order to avoid someone snagging the last reservation available or someone else snagging a great time that could have been yours had you grabbed it 30 seconds earlier. So, when you start looking online or call to reserve, start with what is most important to you and the most difficult restaurants to get reservations.
Do not Give Up: If at first you do not succeed…..Try and try, AGAIN!! Some restaurants do not release all of their tables. Some people change their plans and cancel their reservation, which opens the door for someone to book that table. Thankfully, that happens more now than it ever did before. Too many people would make reservations and just not show up. Not showing up for a reservation is wrong for so many reasons that we do not need to vent about here, because Disney fixed that problem. If you do not cancel your reservation at least 24 hours before the reservation, you get charged $10/person. Keep in mind that reservations are not just being made by people vacationing. Thousands of locals make reservations, too. Their plans would be more prone to change, because they are just going out to dinner while going about their everyday life at home.
Last Ditch Effort: Just because you did not get the reservation you wanted before you left your house does not mean it is over. My Disney Experience has an app for your phone that you can check for reservations while you are at Disney or simply talk to your resort's concierge. One of the best times to look is within 24 hours before the time/day you want to dine at a particular restaurant. So many people cancel their reservations 24 hours before so they are not charged $10/person if they are unable to make it to their reservation. Or, how about you try the old fashioned way by walking up to the restaurant to see if they can seat you or ask how long it would take to be seated? Just because reservations were not available does not mean a table is not available. Some people still do not show up for their reservations. They pay a fee, but they are not there and you may be the lucky person to snag that table. Maybe there is only a 10-30 minute wait. You never know. It does not hurt to ask!
There is Always This Option: If you do not get in to a table service restaurant, go to a quick service restaurant and save the money you would have given as a tip at the table service restaurant, plus the food is less expensive! Just grab a turkey leg and eat it while watching the fireworks. I bet you that would be the meal all of you would remember the most and be the topic of many fun discussions for many, many years. To see All Access Disney Group's most popular Quick Service restaurants, click here.
Most importantly, have an open mind, be flexible, be patient and have a great time.
Secret Tip: After booking a last minute trip to Disney in 2014, I was left with slim pickings for dinner reservations. I ended up checking every day, multiple times per day for reservations to where I wanted to go. Literally, I started in the morning and kept checking until I went to bed. Around 7am one morning, when I started my usual dining reservation check for the day, a long list of available reservations popped up. I have never heard nor have I read anything about a special time release of reservations. There were discussions that not all reservations are released 180 days in advance, but no one ever specified or hinted as to when the rest were released. One would think a few would be released a little bit over time, but I saw a pattern. Check the morning of 14 days before the date you are looking for a reservation. Not 13 days, but 14 days EXACTLY (preferably in the morning before 7am EST), because by the time the afternoon of the 14th day rolled around, most of that list I saw at 7am were GONE!! Happy reservation hunting and have a magical vacation!!