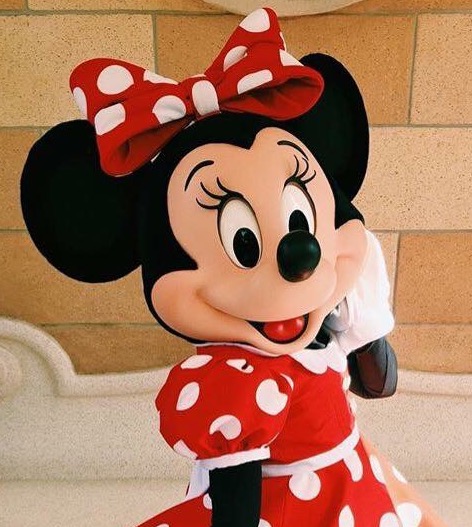 There is so much to do beyond the parks. Many of us tend to focus our visits to Walt Disney World on the most popular attractions. I know I did!! We have very fond memories of these activities where we schedule the same activities over and over for each trip back to Walt Disney World. You could book an entire vacation just staying on Walt Disney World property without setting foot in the parks. Yes, some of these activities charge a fee and some require advance reservations, but some of the others are free or have a minimal cost.
Night Vision Animal Viewing
It appears this has not returned just yet. I'm hoping it comes back soon! My family and I loved doing this. It was unique and we were all excited to experience it. We made plans to attend this scheduled viewing of the savanna when we were staying at the Animal Kingdom Lodge. Animal guides are available with multiple pairs of night vision goggles to share among the many guests wanting to view the animals through the goggles. You do not have to be staying at Animal Kingdom Lodge to participate. This is a good time to visit and view the beauty of the Lodge and/or make a dinner reservation for one of their great restaurants.
Resort Tours
Some tours have returned! One of my favorite things to do is tour a Disney resort. It also gives me ideas for future visits. It is free! Either jump on a bus, Skyliner or monorail at the parks and tour the resorts you have always wanted to see or have heard a lot about. Many people have actually gone on a "monorail crawl". Start at the Magic Kingdom, take the resort monorail to each resort on the monorail and have a beverage at each resort. All of them have a lounge. My favorite is at the Polynesian!
Fort Wilderness Christmas Tour
While the entire Walt Disney World property is beautifully decorated, individual campers at Fort Wilderness go all out with holiday spirit. Many of the campsites have unique and elaborate scenes featuring your favorite Disney characters. Take a walk around or rent a golf cart to see all of the decorations! Golf carts can be reserved in advance by calling 407-824-2742.
Carriage Rides
Carriage Rides are offered at Fort Wilderness and Port Orleans Riverside. It is recommended to book in advance by calling 407-WDW-PLAY. There is a fee for this 25-minute ride.
Miniature Golf
Walt Disney World's Swan Hotel has Fantasia Gardens and Fairways Miniature Golf. There are two 18-hole miniature golf adventures based on Disney's classic animated film "Fantasia". The Fantasia Gardens Miniature Golf Course invites you to join the reverie as you aim through twirling obstacles, cross fanciful fountains and discover musical surprises. The second course resembles a traditional golf course built on a miniature scale and this course emphasizes skill over chance. Sand traps, bunkers, water hazards and sloping greens make the Fantasia Fairways Miniature Golf Course an exciting challenge, where par-3 and par-5 holes range in length from 63 to 109 feet long.
Archery Lessons
Fort Wilderness offers a 90-minute beginner's class in archery for guest ages 7 and up. There is a fee per person and reservations are recommended. All of the equipment is provided and two instructors work with you on safety and technique. The instructors take their time with each participant to give them their best chance of succeeding and hitting the bull's eye. The natural beauty of Fort Wilderness is the perfect setting. We all know plenty of little girls who would enjoy learning what Merida does in the movie "Brave".
Horseback Riding
If you are at least 9 years old, weigh less than 250 lbs. and you are at least 48 inches tall, plan on heading over to Fort Wilderness for a 45-minute horseback ride. It is recommended to make reservations by calling 407-WDW-PLAY. If you love horses but do not have time for a ride, you can explore the Tri Circle D Ranch to see the horses that work on Main Street, USA. You may be able to see a blacksmith working on shoeing the horses.
Fishing
There are guided, fishing excursions from several locations on property. Fishing at Walt Disney World is all "catch and release". These excursions can last 2 or 4 hours. They include a guide, all of your fishing equipment, bait and beverages. Reservations are required. Simply call 407-WDW-BASS. Just like with most fishing practices, it is best to fish at the earliest time available. If you do not want to go fishing for several hours, head over to Fort Wilderness or Port Orleans Riverside to rent some poles for some dockside fishing in their stocked ponds.
Pirate Adventure Cruise (Ages 4-12 Only)
While some may be hesitant to allow their children to go on a cruise without them knowing you are there as a family on a family vacation, it is meant to allow the parents some "quiet time". Cruises are offered daily from the Grand Floridian, Yacht Club Marina, Caribbean Beach Resort and Port Orleans Riverside. Children's aged 4-12 are allowed on the tour and it is recommended to make reservations by calling 407-WDW-PLAY. There is a fee per child. They are given tattoos, bandanas and a snack.
As you can see, there are many activities at Walt Disney World without going into a theme park. Most recommend or require reservations. Most importantly, always ask if there is a discount when you call. There could be a AAA discount (bring your card for proof), Disney credit card (bring card as proof), Birnbaum Book coupons, etc. If you are fortunate enough to frequent Walt Disney World often where you do not mind missing the usual highlights, explore the other options!