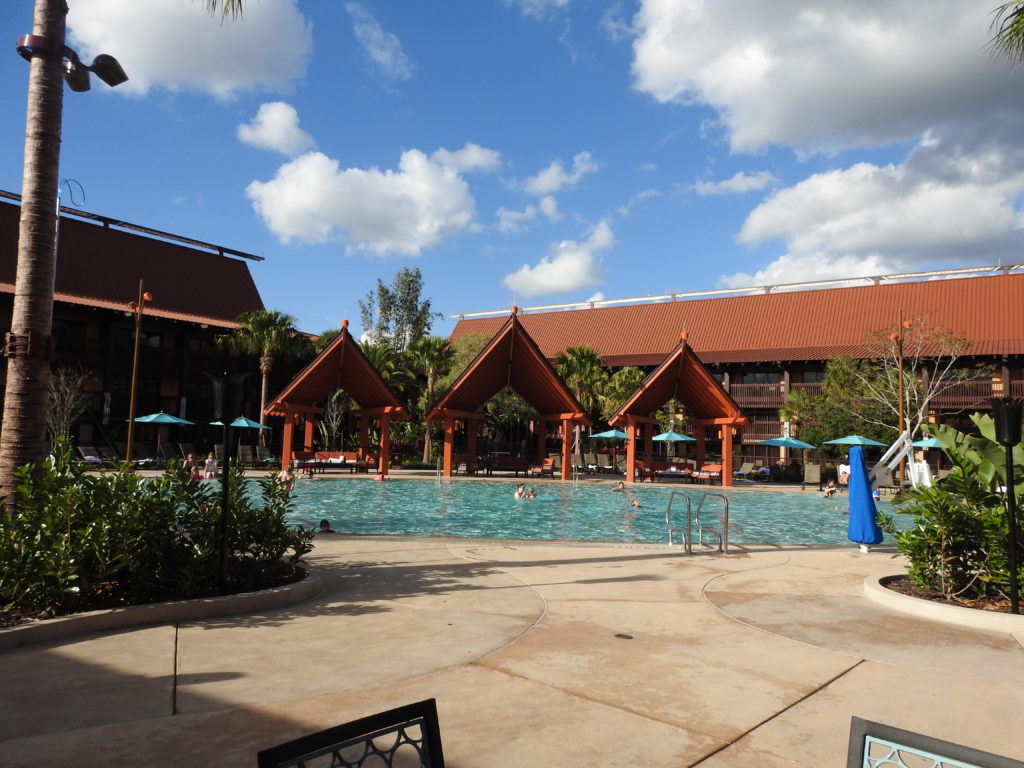 ****Disney Vacation Club has not updated their information since before the pandemic. Check back some other time for updated info.
When staying on your Disney Vacation Club Membership at any Disney Vacation Club Resort at Walt Disney World Resort or at Disney's Vero Beach Resort, you and any Guests staying with you are permitted to take advantage of complimentary alternative pool use, which provides access to:

• The pool or pools at the Disney Vacation Club Resort where you are staying
• Select pools at Disney Vacation Club Resorts
• Select pools at Walt Disney World Resort hotels

Note: Capacity limits and blockout dates apply. See below for more details.
To find out about pool-access availability while you are at Walt Disney World Resort, please check with a host or hostess at the front desk of the Resort you wish to visit and use their pool.
You must present your MagicBand or valid Disney Vacation Club Membership Card to use the other Resort hotel pools.
Capacity Limitations

If the pool you are visiting reaches capacity, you may be asked to leave in order to accommodate Guests who are staying at that hotel.
Blockout Dates

Resort hotel pools may become unavailable from time to time due to capacity limitations. Due to the high occupancy that is expected, you and your overnight guests may not pool hop during the following dates:
December 20, 2019 through January 2, 2020
May 22, 2020 through May 25, 2020
June 28, 2020 through July 6, 2020
September 4, 2020 through September 7, 2020
November 23, 2020 through November 28, 2020
December 18, 2020 through January 2, 2021


As a reminder, please be mindful of the limited number of pool chairs available and refrain from leaving towels or personal items on unoccupied pool chairs.
Important Information

Pool hopping is not available at the following pools at any time with no exceptions to this policy:
Bay Lake Tower at Disney's Contemporary Resort – Bay Cove Pool
Art of Animation Resort – pools
Beach Club Villas – leisure pool
Grand Floridian Resort & Spa – pools
Polynesian Village Resort – The Lava Pool and leisure pool
Riviera Resort – Riviera Pool and Beau Soleil Pool
Wilderness Lodge – Boulder Ridge Cove Pool and The Copper Creek Springs Pool
Yacht Club Resort and Disney's Beach Club Resort – Stormalong Bay

Other restricted dates than those listed above may be added based on projected pool capacity or maintenance needs.

Alternative pool use is subject to change or discontinuation at the sole discretion of Walt Disney Parks and Resorts.

Complimentary alternative pool use (pool hopping) is not considered a Membership Extra. This benefit is offered to all Disney Vacation Club Members, regardless of how they purchased.