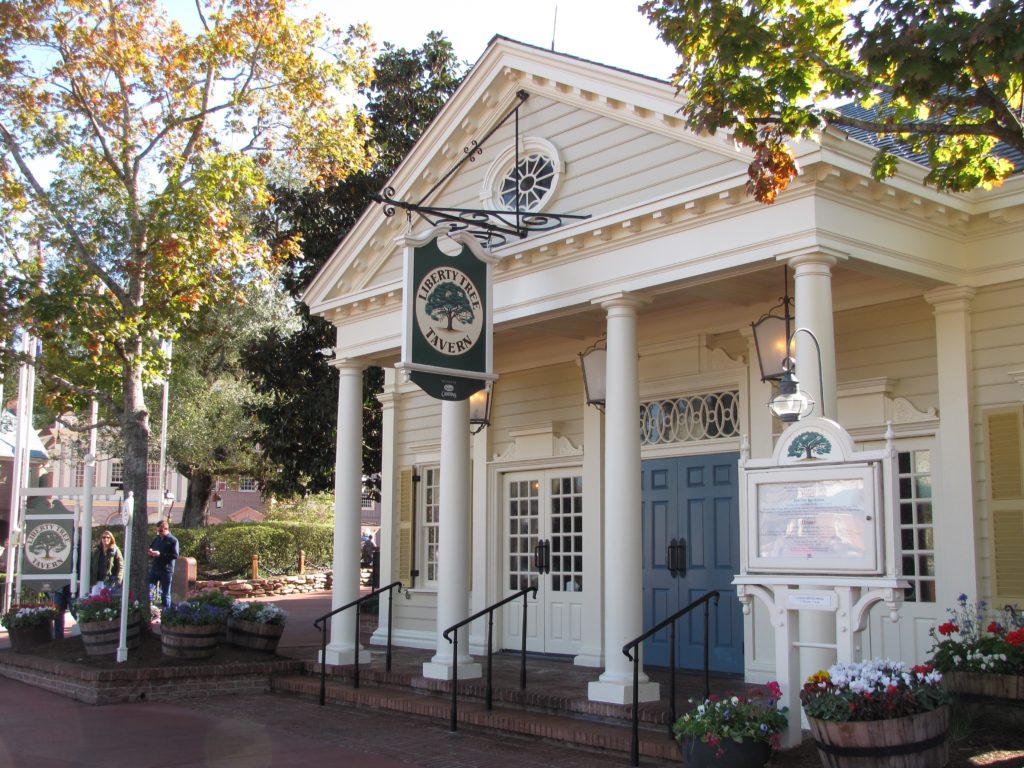 The most common question……should I buy the Disney Dining Plan (DDP)? Well, there is no cut and dry answer to that. There are a series of denominations that come into play that determine whether or not the DDP is a good fit for you and your vacation party.
How many people?
Kids? How old are they?
How do you run your day?
Do you eat at a lot of character restaurants?
Do you and your vacation party eat like birds or do you eat regular meals?
Would you rather pay for most meals in advance?
Do you have a kitchen in your room?
Do you plan on eating breakfast in your room?
Here is why: If you have 10-12 year olds and they do not eat much, you are paying adult prices for children's meals. If ages 3-9, it is a GREAT deal. The price per day is nothing compared to what you would normally spend for a meal, snacks, refillable mug, etc, for a child. If you eat mainly snacks and bring sandwiches to the parks, you may not want to get the DDP. There are a four dining plans to choose from. The dining plan starts on your check-in day. You will have all entitlements to use however you want on the day of your arrival through to midnight of the day you check-out. All plans are paid in advance with only having to pay tips on the TS meals at the time of dining. Everyone on your room reservation must be on the plan. It is either all or nothing. (Except children under the age of 3.)
Disney Dining Plan Details

Guests have several beverage options available including non-alcoholic specialty beverages and, for Guests 21 and older, beer, wine and cocktails.
Quick Service meal includes
Breakfast, lunch or dinner
1 Entrée
1 Non-alcoholic Beverage (or Alcoholic Beverage, for Guests 21 and older)

Table Service meal includes
Breakfast
1 Full Buffet or Family Style Meal
Or, 1 Entree (if not buffet or Family-Style Meal)
1 Non-alcoholic Beverage (or Alcoholic Beverage, for Guests 21 and older)
-OR-
Lunch and Dinner
1 Full Buffet or Family-Style Meal
Or, 1 Entrée (if not buffet or Family-Style Meal)
1 Dessert
Non-alcoholic Beverage (or Alcoholic Beverage, for Guests 21 and older)
Qualifications to purchase a dining plan
Book your stay at any Disney resort
Buy theme park tickets (any number of days) for every person in your vacation party (except children under the age of 3).
As long as you have those two items above, you are given the option of any dining plan you wish to purchase. Everyone on the reservation must be on the dining plan except children under 3. (Disney reserves the right to change rules, special offers, plan details, etc. at any time.) Go to Disney's page by clicking here for more details. Disney Exception: Walt Disney World's website contradicts what cast members can do over the phone. As long as you have a room booked on Disney property, you can call to have one of the Disney Dining Plans added to your reservation for all guests in your vacation party without having to buy theme park tickets. But, you MUST call Disney in order to add the dining plan. It cannot be completed online if you do not have theme park tickets linked to your "My Disney Experience" account.
2020 Rates
Disney Quick-Service Dining Plan
Adult – $55.00 per adult per night
Child – $26.00 per child ages 3-9 per night
Disney Dining Plan
Adult – $78.01 per adult per night
Child – $30.51 per child ages 3-9 per night
Disney Dining Plan Plus
Adult – $95.00 per adult per night
Child – $35.70 per child ages 3-9 per night
Disney Deluxe Dining Plan
Adult – $119.00 per adult per night
Child – $47.50 per child ages 3-9 per night
Ask yourself the questions above, because the DDP is not for everyone. It saved us money on certain trips, which depended on who was in our vacation party. It is also convenient and less stress for us, because we have already paid for the plan in advance. It is truly a personal decision. Be sure to read the tips and hints below. In my opinion, the Disney Deluxe DP, which has 3 Table Service (TS) meals per person per day, is a lot of food in addition to the snacks they allow. Even if you merely eat a small amount at each meal, you are paying top dollar along with tips at each meal for something you could go to a Quick Service (QS) and buy a sandwich.
Helpful Tips/Information
Breakfast is the least expensive meal so it is best to plan on buying that meal. You can use your allotted snacks for breakfast at your QS resort restaurant or at the parks, if you want. We would use our daily snacks for a breakfast bagel, danish, drinks, etc. The cast member at check-out will assist you with all details or click here for more help with snacks.
As far as how it can be used is completely up to you. If you wanted to use all TS meals on your first day, you can do that. If you want to use your QS entitlements in 2 or 3 days, you can do that. If you want to evenly spread them out throughout your entire stay, it is your prerogative. Just do not leave anything on the table when it is time for you to leave. That is another way many people waste their money. They leave meals and/or snacks on their plan and go home. Plan in advance, if at all possible!
Lunch is the second least expensive meal out of all three meals. It is best to use the QS entitlement for lunch for a few reasons:
It is the less expensive meal compared to dinner at many restaurants.
Some popular restaurants are not open for lunch.
You and your party are probably running around in the parks enjoying yourselves. You never know where you may be during the day and you will not have to coordinate your theme park days with your dining reservations, which can be tricky when it is time to book your FastPasses. You can stop wherever you are for a QS meal and continue on without adding so much more time, walking, interrupting your day and missing out on rides, because you have a reservation across the park.
The odds of getting a TS without a reservation at lunch time is difficult, if not impossible, depending on the time of year or you could waste a lot of your valuable time waiting for a table to open if you do not have a reservation. Planning is key. If you can plan your days accordingly, then using a TS for lunch is good. Just be prepared when booking reservations and keep FastPasses in mind as well.
Dinner, on the other hand, is best for TS reservations. It is the most expensive meal of the day at most restaurants so you get more for your money. Many will head back to their room in late afternoon to rest, swim, nap, shower, etc. Then they can go to their reservation in a resort or at a park and enjoy the evening after they are done eating where ever they are.
Just because Disney provides dates allowed for the free dining offer and your trip dates do not fall completely into their date bracket, does NOT mean you do not qualify. It depends on when your vacation "starts". As long as your first day is within their dates, then you qualify for your whole stay for free dining.
MOST IMPORTANTLY, the dining plans include beverages, tax and food. They do NOT include tip. Please remember that the waiters/waitresses at all TS restaurants earn around $2-$5/hour and rely on tips just like any other restaurant in the US to make a living. All of the restaurants provide an itemized receipt with a total in order for you to calculate the 20% tip. Wouldn't you want your hard-working son, daughter, spouse, friend, parent, grandchild be rewarded for good service? Click here for a list of all instances where you would be tipping.
DVC members, annual/seasonal passholders, Florida residents: Depending on how you and your vacation party eat, how you like to schedule your day, the ages of your kids, etc., the dining plan may not be the best option for Disney Vacation Club members. Go to Tables In Wonderland Pros and Cons for more details. Here are some quick TIW details: It is a card purchased for $175 for Florida residents and a discounted rate of $150 for DVC members and passholders. (Be sure to look at blackout dates.) It can be used for up to 10 people per card for 20% discount on EVERYTHING at select table service restaurants. It is important to remember that it must be at an approved table service restaurant, be outside of blackout dates and all guests must be together for the card to be used with the owner of the card, because the card must be with the purchaser and it is not transferrable. With the TIW card, you can buy what you want. If you want an appetizer, get it with 20% off. The amount to spend to break-even for the $150 fee is $750.
A quick service meal can be traded for 3 snacks. This is very important for those attending the Food and Wine Festival. The food at the festival is not cheap and this is how you can get the best value for your snacks (Alcohol not included). For more information, go to Greatest Value For Dining Plan Snack Entitlements.
***When trading in a QS for snacks, all snacks from that one entitlement must be used at the one location. Click here for QS restaurant recommendations in the theme parks. Disney Dining Plans cannot be used towards a dessert party.
QS–Quick Service
TS–Table Service
DVC–Disney Vacation Club
TIW–Tables In Wonderland