One of the biggest questions thousands of people ask is "what table service restaurant do you recommend"? There are so many different palates that one person or a handful of people to properly rank Table Service (TS) restaurants would not be beneficial enough for anyone to make an informed decision. As I said in the article "Recommended Restaurants To Try At Least Once", those restaurants are "in my opinion". I decided it would be best to get opinions from a few thousand people.
Our Facebook group, All Access Disney Group, voted for their favorite TS restaurants in each Walt Disney World theme park, hotel and character restaurant. This list will help you choose where to eat based on many opinions with their must-go-to restaurants.
It is important to keep in mind that just because there are restaurants who did not receive any votes, does not mean they are bad. They are just not on many people's list of "must-do". There are some restaurants that you won't like just like so many others who did not care for the food. That is where the difference in palates comes in to play. If you want an opinion on a particular restaurant that did not receive any votes or not as many votes, go to Trip Advisor or Yelp.
The top restaurants with the majority of votes have links to Disney's site so you can see the location of the restaurant, look at the menus for all of the meals they offer, if they accept the Disney Dining Plan, etc.
Character Restaurants in Theme Parks
Akershus Royal Baquet Hall
Garden Grill Restaurant
Cinderella's Royal Table
Hollywood & Vine
**The top two restaurants took 72% of the votes. Hollywood & Vine has characters at breakfast and seasonally for other meals during the year. The first 3 restaurants offer good food and a good variety of characters at each restaurant. Akershus and Cinderella's Royal Table have the same princesses most of the time, but you're paying extra for dining in the castle for Cinderella's Royal Table.
Character Restaurants in Hotels
Cape May Cafe
Trattoria al Forno (breakfast only)
Storybook Dining at Artist Point with Snow White
**Chef Mickey's is very popular for the experience, but as far as food, the common comment is that the breakfast at Chef Mickey's is better to go to, because the lunch/dinner food is subpar. The top 3 restaurants shared 93% of the votes. 'Ohana and Trattoria al Forno only have characters for breakfast. Storybook Dining is too new to have any votes at all.
There were 2 members reporting that they dined there recently. One member and their vacation party did not like the food at all and the other member and their vacation party liked the food except for the desserts. But, so far, no one would choose it as their "must-do" character dining. 'Ohana and Trattoria al Forno are in two categories, because they have meals with and without characters.
Disney Hotels
Three-way Tie Beaches & Cream Soda Shop–tied
Boatwright's Dining Hall
Trail's End Restaurant
Yachtsman Steakhouse
Jiko – The Cooking Place
Sanaa
Narcoossee's
Olivia's Cafe
Grand Floridian Cafe
Kona Cafe
Victoria & Albert's
Ale & Compass Restaurant
Citricos Trattoria al Forno The Turf Club Bar and Grill
Rix Sports Bar & Grill
Toledo-Tapas, Steak & Seafood
Flying Fish
Sebastian's Bistro
Maya Grill
ESPN

**California Grill and Boma take the lion's share of this voting category. California Grill took more than 50% of the votes. There was a 3-way tie, which I could have simply listed the top 2 restaurants with the most votes, but the restaurants in a tie had quite a few votes taking 41% of the total number of votes that make it worth mentioning.
Special note: Victoria & Albert's is the best restaurant on property and has been voted one of the best restaurants in the country. This restaurant is low on the list simply because many do not dine here or can dine here often due to the higher than "Disney normal" expense, it does not accept the Disney dining plan and there's a strict dress code requiring people to pack their Sunday-best clothing. The last 6 restaurants are in no particular order. They did not receive any votes from those who voted. 'Ohana and Trattoria al Forno are in two categories, because they have meals with and without characters.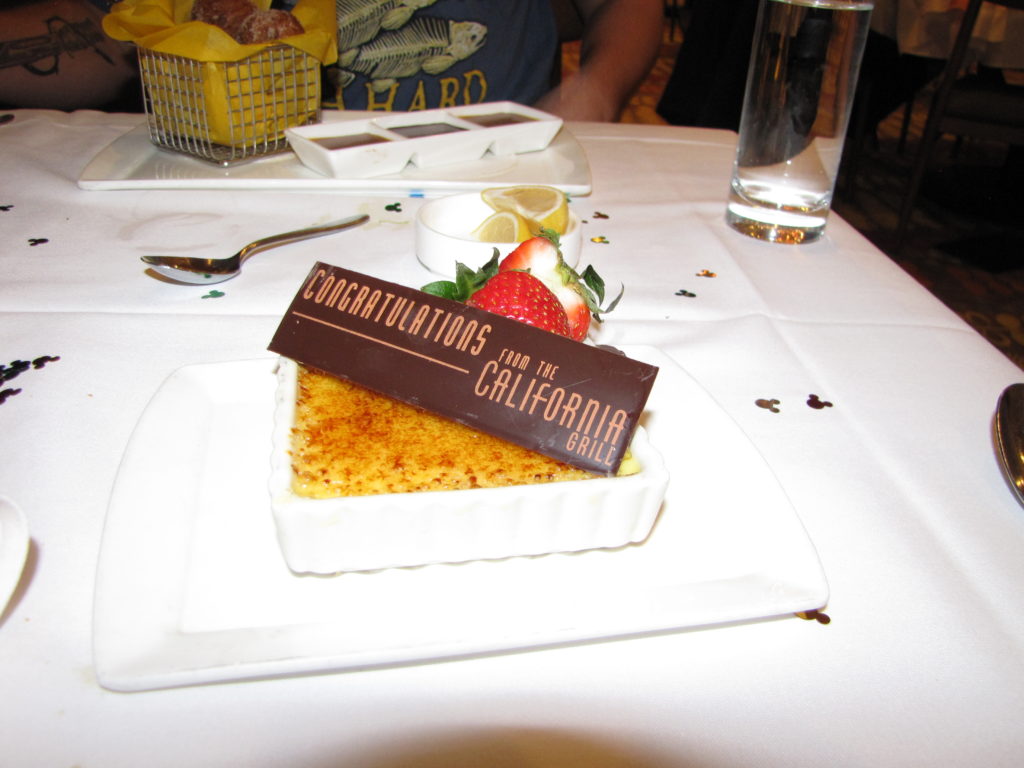 Animal Kingdom Theme Park
Tiffins Restaurant
**The top two restaurants were in battle for first place the entire time the poll was active. Ultimately, it was tied and they both took 91% of the votes. So, take a look at the menu to see which restaurant best suits your vacation party. I, for one, absolutely love the food at Yak & Yeti. Their dishes are full of flavor and have never been disappointed. Rainforest Cafe food is not as tasty, but the experience/decor is better for kids.
Hollywood Studios
The Hollywood Brown Derby
**The top two restaurants took 54% of the votes, but Mama Melrose had so many votes that it was worth mentioning all of the restaurants that had double digits of votes. 50's Prime Time took 45% of the votes. 50's Prime Time Cafe is a fun experience with good, home-cooked food. Sci-Fi is a great experience with ok food. The seating in the cars is very small and may not be suitable for everyone in your vacation party who are more "Pooh sized". They have some tables for regular seating (tables and chairs), but not as many as the cars.
The first 3 had the highest number of votes, by far. That doesn't mean The Hollywood Brown Derby is bad. It's the most expensive out of all four restaurants.
Epcot
Biergarten Restaurant
Chefs de France
Coral Reef Restaurant
Restaurant Marrakesh
Tutto Italia Ristorante
Nine Dragons Restaurant
Tokyo Dining
Spice Road Table
Monsieur Paul
San Angel Inn Restaurante
La Hacienda de San Angel
**The top 4 restaurants took 71% of the votes. It is important to mention that Biergarten has a fun environment that everyone should experience/see at least once.
Magic Kingdom
Tony's Town Square Restaurant
Jungle Navigation Co LTD Skipper Canteen
The Plaza Restaurant
The Diamond Horseshoe
**The top two restaurants took 79% of the votes. Liberty Tree Tavern has consistently had great food regardless of whatever changes they have made to their menu over the years. It may not be the best "Disney" experience compared to Be Our Guest, but the food is consistently good.
There are mixed reviews over the years with Be Our Guest's food, but they changed their dinner menu in 2018. It is more expensive now, but the quality of food has supposedly improved. The experience is one of the best. Be Our Guest is listed as a non-character meal, because the Beast does not go table to table, he is at dinner only and there's no guarantee he will be there. Disney does not consider Be Our Guest to be a character dining experience on their site.