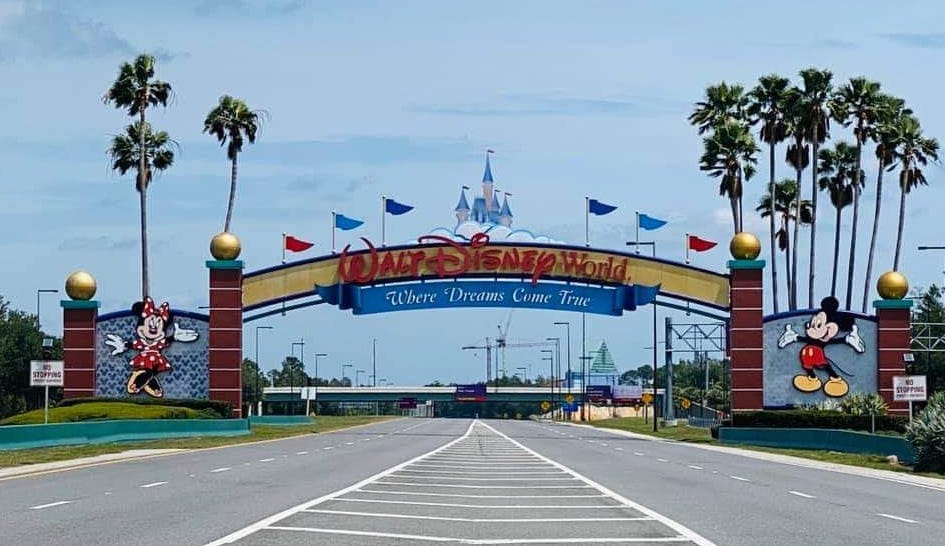 When my husband and I went to Walt Disney World for the first time without any kids, we thought we would do everything different than our normal day when we are with the kids. Guess, again. We found that we did almost the same exact things with a few different plans added that the kids do not necessarily care about.
Food
With our kids, regardless of the age, we tend to focus on restaurants that the kids want to go to. Most of them evolve around characters, Disney themed and the types of food they like. When I visit WDW with just my husband, I have been venturing out to restaurants we have never been to with a more exquisite menu. They are more expensive, but you end up spending the same amount of money for two people that you do when you dine with the kids at a less expensive restaurant.
Shopping
You cannot go anywhere in Walt Disney World without seeing a store. They offer collectibles, sweatshirts, t-shirts, home goods, home decorations, hats, jewelry, art and soooooo much more. I am still aiming at buying the Cinderella Castle with Swarovski crystals for $37,500. Some day.
Disney Springs
This one deserves its own note, because it is not just about food or shopping. Disney Springs has movies, entertainment, shopping, food, special viewing areas, etc. It has everything. It is a must-see during daytime hours and night time hours. So, seeing that you are without the kids, head over at night.
Fireworks/Evening Shows
For the best places to view the fireworks at the Magic Kingdom go to "Best Places To Watch Magic Kingdom Fireworks". For the best places to view the fireworks at Epcot go to this page to see the best places. There are also Star Wars fireworks at Hollywood Studios along with Rivers of Light at the Animal Kingdom!
Attractions
The following rides are classic adult rides. For other important rides for everyone to put on their bucket list as a must-see, go to "A List of Must-Do's For Each Theme Park".
Buzz Lightyear Attraction: One of the most favorite rides for all adults is this one, because they compete against each other. They have gone as far as to look up secret high-point targets in books in order to prepare for their next competition. What do you get for high points? Bragging rights, of course!
The Mountains: Big Thunder Mountain, Space Mountain and 7 Dwarfs Mine Train are called "The Mountains". 
Classic Attractions—Some great adult rides are Soarin' and Test Track at Epcot; Tron Lightcycle / Run, The People Mover, Carousel of Progress, Pirates of the Caribbean and Haunted Mansion at the Magic Kingdom; Expedition Everest and Dinosaur at Animal Kingdom; Tower of Terror, Toy Story Midway Mania and Rockin' Roller Coaster at Hollywood Studios.
My ultimate favorite ride is Flight of Passage at Animal Kingdom. Slinky Dog Dash is fun.
Let's not forget the new attractions: Tron Lightcycle / Run and Guardians of the Galaxy, Cosmic Rewind
Shows
Walt Disney World has some of the best shows! Feel free to just sit in front of the castle and wait for the shows on the stage or a parade may come by as you wait. Want a good laugh? Head over to Monsters Inc. Laugh Floor at the Magic Kingdom. This show is funny and entertaining. How about Philharmagic?
Although this one features Disney characters and animated movies, the 3D technology is impressive. For those who enjoy 3D movies, this really takes it to an extreme. My favorite show is The Lion King Show at the Animal Kingdom. Fantasmic at Hollywood Studios is great! For a list of more must-see shows for everyone, please go to "The Top 4 Must-See Walt Disney World Shows".
Epcot
While kids enjoy the rides, they are not too fond of the walking around, looking at the different countries and shopping. Take advantage of this special time to really look at the different, authentic products being sold. How about going to WDW during Food & Wine Festival? You could experience Drinking Around The World (Showcase)!
There are many different cocktails, beer, wine and non-alcoholic drinks to try from so many countries not to mention the food! Click on this page for recommended drinks! This activity is highly recommended as long as you are taking a bus, monorail or boat back to your Disney resort along with drinking water for proper hydration. Please drink responsibly.
Adult Splurges
How about a private fireworks cruise? Maybe a couple's spa treatment? How about a special dinner at the chef's table at Victoria & Albert's? There are many tours you can go on, too! Do you enjoy golf? Walt Disney World has some of the best golf courses! Click here to see the top WDW splurges.